Alan Docherty
Alan is a an experienced musician of 40 years with his first gig at the age of 14 in the Chrysler Club in Linwood. Since then he has never stopped gigging, pausing only for the pandemic.
Alan has taught in the Academy since 2004 taking a few years out to work in The Preshal Trust in Govan, where Music was still at the heart of his work. He is extremely glad to be back as the Academy feels like home.
Alan offers excellent support in school work for music, his record for supporting children through their exams is unblemished and has had great success in putting children through The "Rockschool" program with every pupil receiving excellent results in their grades.
Alan has worked in the community since 1991 with youth and adult groups in many organisations taking workshops and individual teaching. He was a founder member of F.A.M.E. (Ferguslie Arts & Music Education.) which ran for many years, working with youth and adult groups, eventually also moving into workshops and teaching with more challenging work such as Learning Difficulties & Autism.
---

---
Specialist Instruments
---
---
Guitar and Mandolin Bass

---
Specialist Instruments
---
---
Piano, Flute and Recorder
Grainne Rooney
Grainne [Gronya] is a friendly and experienced piano, flute and recorder tutor, and community musician. She began tutoring in 2006, and since then has worked with pupils with learning difficulties, brain injuries, MS, and where there is a language barrier.
Grainne achieved grade 8 in both Flute and Piano and went in to graduate with a 2:1 Honours Degree in music from Napier University in 2011, then an MSc in Music in the Community from Edinburgh University in 2012. During her time at university Grainne studied various musical teaching theories and she draws upon these to tailor her lessons to suit each pupil.
Grainne teaches beginner up to grade 8 level on flute, and beginner to grade 7 on piano. She can also help prepare pupils for National/higher/advanced higher school exams or grade exams with ABRSM or Trinity Guildhall.
---
Graeme Proctor
My name is Graeme Proctor I'm a professional drummer and I have worked at the Paisley academy of music for over a decade. My music career began in 1987 when I started learning to play the drums & trumpet.
I went on to pass standard & higher grade music and was awarded the schools prize for musicianship. During my time at school I participated in many varied musical activities including the school concert band, soloist competitions, brass bands, drama groups and more.
I studied music at college gaining NC – HNC – HND in music performance and promotion. During my time at college I gained valuable experience in playing live and recording as well as gaining a useful insight into the music industry.
I have worked with many bands over the years some of which have charted in the Scottish top 40 and made it onto national radio playlists also gaining coverage in other national media and also supporting established acts. I'm a versatile player and I enjoy playing most genres of music ranging from rock, pop, jazz & blues through to classical, traditional & military. I've worked with orchestras, show bands, cover bands, original bands, ceilidh bands and various other projects and groups.
Over the years I have developed a program that gives my pupils the rudiments & co-ordination exercises they need to become good players. I encourage music appreciation through listening to music and suggested YouTube videos for inspiration. I'm competent at teaching the current SQA curriculum as well as other materials used by schools i.e. Rockschool, Drums Live, Dave Hassel's graded course for drums and more.
---

---
Specialist Instruments
---
---
Drums and Trumpet

---
Specialist Instruments
---
---
Piano, Flute and Saxophone
Eilidh Reid
Having learnt piano from a young age, Eilidh began playing flute and then saxophone during her time at high school.
She played in a variety of classical ensembles on both instruments, before attending the NYJOS summer schools where she began to learn jazz. In her final year of school she ran a small jazz ensemble performing in the UK as well as Paris, and received the Community Music Award for her contribution to the school music department and local area through music.
After moving to Glasgow she learnt to play traditional Irish Flute, playing at sessions, ceilidhs, and as part of the Lorient Festival in France which was aired on BBC Alba later that year. She has also been involved in several projects including recording an EP as part of a lo-fi pop band, and co-writing and playing on a traditional music charity single, aired across radio stations in Scotland.
As a teacher, Eilidh is most experienced with beginners and young musicians. Her group teaching experience ranges from musicianship classes for children from age 3 onwards to flute, choir, and jazz ensembles for teenagers. She enjoys working with individual students to understand where their interests lie and how they can progress and enjoy their learning in the way which best suits them.
---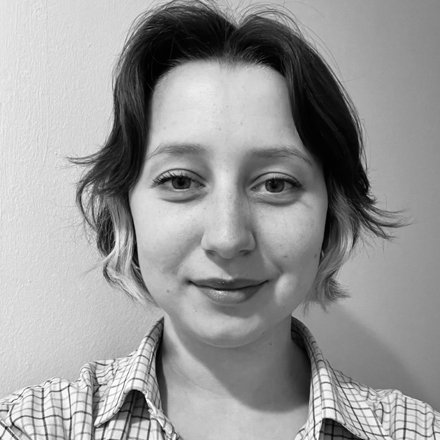 Dez Murray
Dez has over twenty years experience teaching music to all age groups and abilities.
He has also worked with many well known musicians and has travelled to many parts of Europe, performing mainly rock and traditional music.
A patient approach makes him ideal for introducing beginners to the wonders of music.
---

---
Specialist Instruments
---
---
Guitar, Bass, Mandolin, Banjo, Ukele and Tin Whistle.
Send us a message to discuss your music lessons with any of our experienced, Paisley based music teachers.
---